The starting point for The Ed Hicks Way brand originally came from the desire to create superb leather cases and accessories which we would be proud to call our own in front of family and friends alongside a distinctive visual design that would mean that an iPad case could be recognized as an "Ed Hicks" product from across the room.
Inspiration for the look and feel came from two sources:
the visual impact and feeling of added luxury that is given by lovely silk coloured innings in otherwise traditional up-market suits led us to wanting to give a hint of colour on the outside leading to a bold personality inside.
a visit to The Trossachs and Loch Lomond in Scotland reminded us of the shapes and enduring dependability of dry-stone walling- exactly the same virtues we wished our range of affordable luxury accessories to boast.
The dry-stone wall has become our symbol and is seen on all Ed Hicks products in a variety of guises- large and small, laser cut out with contrasting coloured backings or as a fully embossed pattern, there is an Ed Hicks look to suit everyone!
---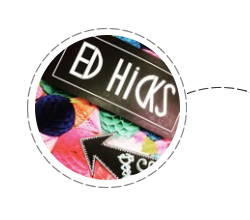 There's a reason why our products are sold and loved all around the world. With our 10 years' experience in the leather accessory world, 35 years track record of great customer service, and an insatiable taste for improvement and happy sunny days, you know you're in good hands!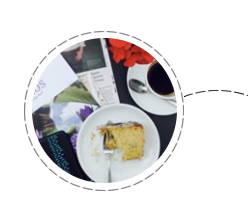 CAN'T MAKE UP YOUR MIND? FINE WITH US!
As you might have guessed by now, at the Ed Hicks Way, we're very attentive to what our customers need and expect from our products. If it doesn't rock your boat: no worries! We have a no quibble policy, meaning that you are able to return the product to us and we'll happily refund you (product must be in new condition and not personalised), as long as the item is in selling condition.
More than just iPad covers and iPhone cases, the Ed Hicks Way is a philosophy: UK, Europe, United States, Canada, Australia, and now Japan, we are proud of and humbled by the international reach of our tribe! Join us on Facebook, Instagram and Twitter, and show the World how you make your dreams come true!